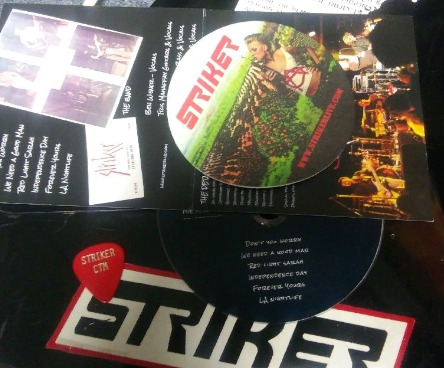 The Original Striker
"Fun Pack"

We wanted to offer our fans something with a little more value add than just music. No money in music anymore :) With The Original Striker "fun pack" you get a CD with some of our latest music and some bonus items. An Original Striker logo sticker, guitar pick, 1 cool drink coaster, and an autographed 8x10 band photo!

Price is only $10.00 to order click here

Rock & Roll we do it all for YOU!