Book The Original Striker for public and private gigs and "fly ins" TODAY!
Over the years The Original Striker has opened the show for some of the biggest names in the music industry. UFO, Y&T, Dokken, The Tubes, John Waite, Eddie Money, Michael Schenker, L.A. Guns, The Babys and Great White. In the past, they've shared the same stages as RATT, Motley Crue and Guns and Roses. The Original Strikers no nonsense working class attitude makes them a perfect musical partner to share the stage with. The band is always rehearsed and ready to perform at a moment's notice if the schedule permits. Call us we'll be there!
Next show announce! Birthday BASH!
When:
Saturday March 16th 2019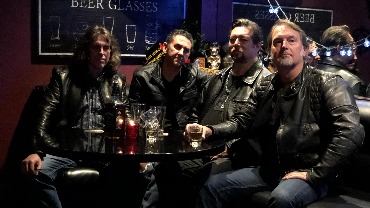 Mike Caran - personal management
Mike is Strikers personal management and long time trusted adviser. We consider Mike the 5th member of the band. Mikes expertise and honest opinion and support has allowed us to be the best we can be. Without Mike there simply would be NO Striker. Contact Mike directly here with any questions regarding the band.